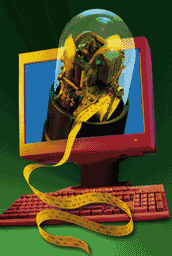 Ticker Tape Digest
Professional Report
Tuesday - February 21, 2023
---
By Leo Fasciocco -- TTD
Ticker Tape Digest presents its daily stock market report containing stocks to go long as Breakout Trades, Quick Trades, or Bargain Accumulation Trades.
We also feature stocks under Significant Accumulation that are poised to breakout.
Ticker Tape Digest's
Daily schedule guide for TTD subscribers
1. Pre-market - check Breakout Watch List and Quick Trades.
2. Morning - (11:30 - 12 A.M.) - check breakout stocks tape and breakout chart slide show.
3. Midday (1 P.M.) check TTD Midsession Report and see market video show.
4. After close (4 P.M.) check final TTD Report for day.
---
Trading Strategies
Bullish
Aggressive Investors Bullish - "Breakout Stocks" - ideally suited for bull markets and special situation stocks. Potential for large returns. (See Performance)
---
Aggressive Investor Bullish- "Quick Trade Stocks" -ideally suited for entry into top performing issues looking for a small quick profit." (See Performance)
---
Conservative Investors "Bargain Buy Trades for the Long Term." Ideally suited for entry into top performing big cap stocks on pullbacks within overall up trend.(See Performance)
---
Bearish
Aggressive Bearish Investors - "Breakdown Stocks" to Sell Short. Ideally suited for bear markets or market pull backs. Potential for large returns (See Performance)
The TTD report also contains stocks to short as breakdown plays and as bargain (swing trade) shorts.
Investors should tend to try to go with a strategy that fits with the stock market's trend, unless there is a special situation play.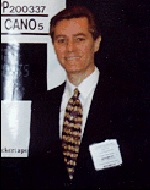 TTD's Breakout Stocks - Long are most suitable for aggressive investors seeking ideal entry points into leading stocks, especially during bull markets. They can do extremely well in bull markets with gains of as much as several hundred percent.
These stocks can also do extremely well during strong market rallies, or if they are in a industry group that is performing very well. They tend to have strong earnings outlooks and are near new-52 week, or all-time highs.
TTD Swing - Quick Trade Stocks - Long These are leading issues that have pulled back in recent days, but could move higher soon. They are most suitable for Aggressive Investors willing to trade short term. These stocks will do extremely well during market advances. They have about 74% win rate. During market rally sequences the win rate is even higher. The return is small 3% to 8% in just a few days.
TTD also presents Stocks To Sell or Sell Short. These issues are suitable for aggressive investors willing to take short positions both as trades or for longer-term plays. These stocks will do very well during bear markets or market pull backs.
TTD's Bearish breakdown stocks to sell short. These issues have potential to fall sharply. They often show a technical breakdown and also some fundamental business problem such as weak earnings.
TTD's multi-media updates include a slide-show that presents charts and analysis at midsession. Some times TTD presents feature analysis on stocks and the market. TTD uses Windows Media Files. (WMV).
TTD also presents a "Breakout Watch List" that is up dated daily. This list consists of key stocks in position to breakout. A close watch of this list can put you in the stock just as it breaks out. A good idea is to study the list and be ready to move into a stock quickly as it hits its breakpoint.
TTD often suggests using stop buy orders to enter. It is very important to buy a breakout stock as close as possible to the breakpoint. The idea is to get "elbow room" if the stock should follow through to the upside. This is very important in being successful in making big money with breakout stocks.
It is also essential to have a stop loss strategy for all stocks in which positions are taken. Not every stock will work as expected. It is important for investors to "police" their portfolios and avoid getting trapped in any bad positions.
Quality rating of breakout Two key factors: 1 - Stock near all-time high in price or near a 52-week high. 2 - earnings growth current year is strong. The ideal play is a stock with an Above Average Quality Rating. The stock is near a new high and will have strong earnings. TTD's other ratings are Average and Below Average.
TTD also has special feature sections on Educational Tips on Investing.
To email Mr. Leo Fasciocco leo@tickertapedigest.com.
For service, email Beverly Owen owen@tickertapedigest.com. TTD's Tel: 1-480-878-8381 or 480-704-3331.
Ticker Tape Digest's Midsession Stock Market Video Show
(Posted around 1 p.m. NYSE Time)
---
Go to Shows for Latest Week: Monday - Tuesday - Wednesday - Thursday - Friday
(Best with Cable or DSL - High quality - Windows Media Video)
---
---
---
Tuesday - February 21, 2023
TTD's Breakout Stocks
Stock Market Overview
Total Buy Breakout Stocks - 1
Quality of Breakouts - Average.
Stocks Screened - 6,500
Bull side - Only one breakout stock as stock market falls sharply. Bulls be cautious.
Stock market - Major averages bearish daily and monthly. However, the weekly averages just holding bullish, but vulnerable.
See Latest Earnings Reports - A company that tops the Street's earnings estimate has good chances to move higher.
Key "Earnings Beat" Stocks

---
Stock Market Momentum
(Data is based on a moving average)
| | | |
| --- | --- | --- |
| Market (Daily) | Market (Weekly) | Market (Monthly) |
| Dow - Bearish | Dow - Bullish | Dow - Bearish |
| Nasdaq - Bearish | Nasdaq - Bullish | Nasdaq - Bearish |
| S&P 500 - Bearish | S&P 500 - Bullish | S&P 500 - Bearish |
---
---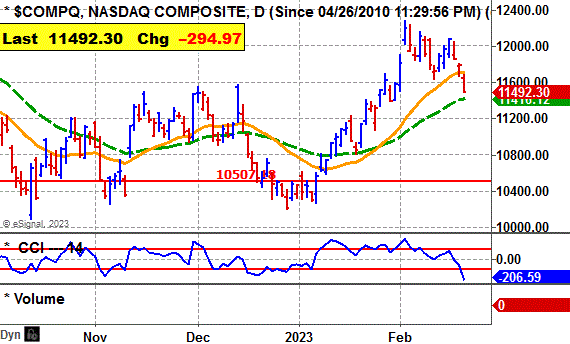 ---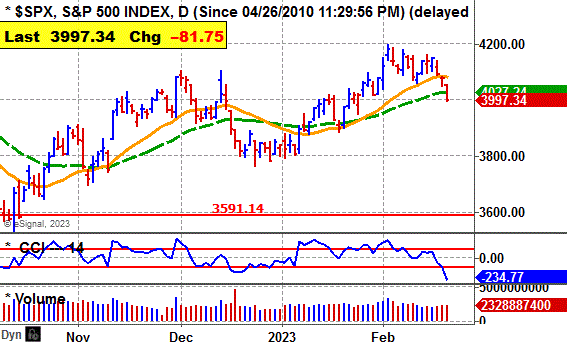 ---
Ticker Tape Digest's
Timely Breakout Stocks From Tape Action
(The "breakout List" gives all stocks breaking out of a base of five weeks or more. These stocks have a good chance to trend higher. However, a stop should be used to avoid those that do not work.
They are ranked according to percentage change and classified as leaders or other.
(Trading strategy: One should buy breakout stocks near breakpoint by using market order or stop buy. They can also be bought soon after a follow through move, sometimes on an intraday pullback.
Breakout Stocks

---
TTD Feature Breakout Stock
Posts Quarterly Profit, TTD targets 10.50
TTD's Quality Rating of Stock - (HLX ) Average
HLX, based in Houston, is an international offshore energy services company that provides specialty services. Annual revenues: $675 million. HLX's stock moves sharply higher Tuesday and breaks out from its 7-week, flat base.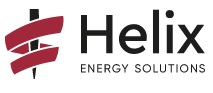 So far today, HLX is trading a heavy 7 million shares four times its average daily volume of 1.8 million shares.
TTD sees potential for more on the upside.
However, the stock is best suited for aggressive bulls.
HLX's stock drove higher in the morning and cleared its breakpoint line.
The stock reached an intraday peak at $9.16 in the morning.
It then pulled back slightly and trended sideways the rest of the day.
Tape Action
HLX's tape action shows the stock racking up strong buying in the morning that pushed the stock higher.
As HLX trended sideways the was light buying.
However, near the close there was some profit taking.
In after-hours trading, HLX was up one cent a share.
Business
HLX provides off shore oil services. The company operates through three segments: Well Intervention, Robotics and Production Facilities.
Its Well Intervention segment provides services that enable its customers to safely access offshore wells for the purpose of performing well production enhancement or decommissioning operations.
Its Robotics segment provides offshore construction, trenching, seabed clearance, inspection, repair and maintenance services to both the oil and gas and renewable energy markets globally.
Its Production Facilities segment includes the Helix Producer, the Helix Fast Response System and its ownership of oil and gas properties. It provides a range of services to the oil and gas and renewable energy markets, primarily in Deepwater in the Gulf of Mexico, Brazil, North Sea, Asia Pacific and West Africa regions.
Charts
HLX's 12-month performance chart shows the stock up 105%.versus a 9% loss for the stock market.
Insider were recent buyers using stock options. The price was not disclosed.
They were selelrs at $6.93 back in October.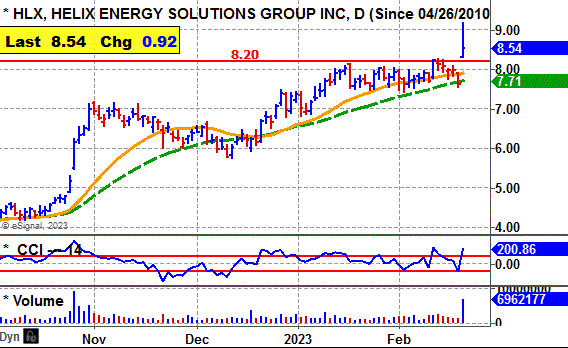 HLX's long-term chart shows the stock falling to $1.30 in early 2020 when the bear market hit.
The stock later lifted to $.70 a share by 2021.
It pulled back and based and now has worked its way up to $8.54.
The daily chart shows the stock rising from $4.50 back in October to a peak near $8.20 by mid-January.
It put down a tight flat base and now breaks out with a gap move, expanding volume and a widening of the daily spread.
That is bullish.
Earnings Outlook
Net for 2023 should jump to 50 cents a share from the anticipated loss of 36 cents for 2022.
Net for the first quarter should rise to 3 cents a share versus a loss of 28 cents a share the prior year.
Strategy Opinion:
TTD is targeting HLX for a move to $10.50 within the next few months, or sooner.
A protective stop can be placed near $7.90.
Intermediate -Term Rating: Average
TTD's special research of Stocks Prior Performance:
| | | |
| --- | --- | --- |
| Breakout Success | Bullish | HLX scored good gains off recent breakouts. |
| Response to Net | Bullish | HLX rose 8 times after 14 earnings report. |
| Earnings Beats | Bullish | HLX beat net estimate 10 times in 19 quarters. |
| Seasonal Success | Bearish | HLX avg. gain 6% in Feb., loss 11.9% in March. |